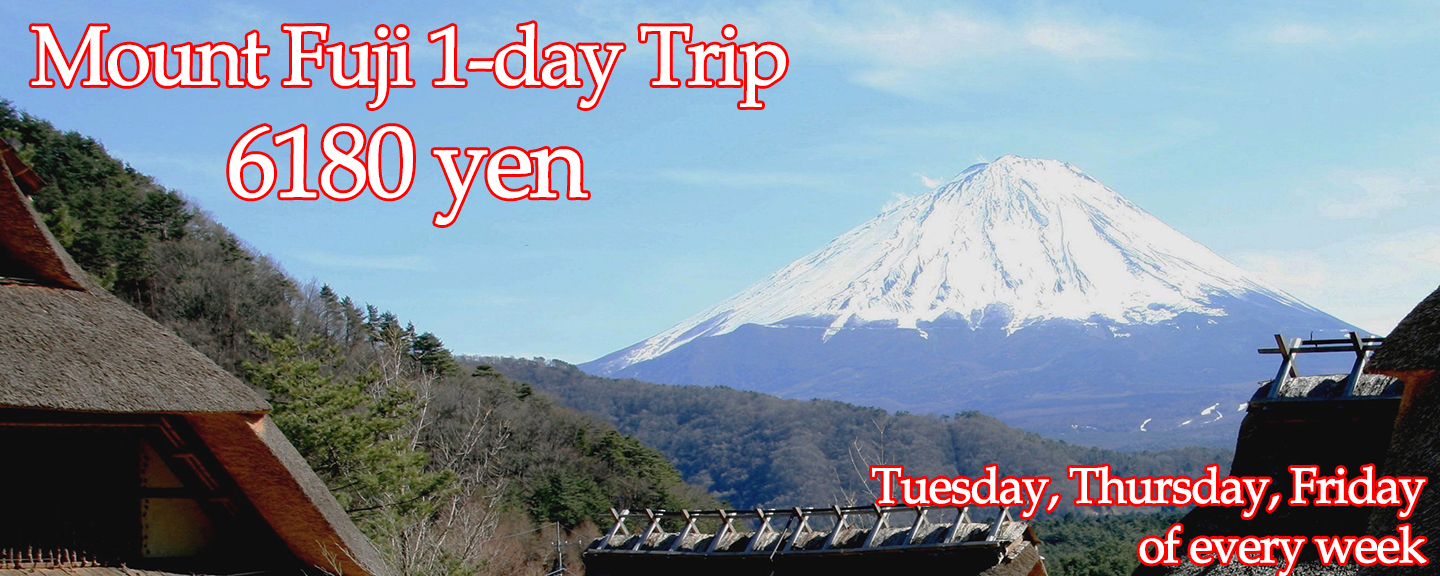 ♪One day trip for World heritage Mt.Fuji♪
→07:50 Depart from Tokyo VIP LOUNGE
→08:30 Depart from Shinjuku VIP Lounge
→10:30 (October)Sightseeing at Mount Fuji 5th station (November onward) Fuji Sengen Shrine
→12:00 Visit the famous Kawaguchiko Lake(60min.)
→13:25 The Zen sightseeing spot of Oshino Hakkai(50min.)
→15:05 Shopping at Gotemba Premium Outlet(90min.)
→18:45 The tour ends, get off at Ginza
Price: 6180 JPY
*Included: bus fare, highway tolls, Mt.Fuji road toll, tax, etc.
★Very competitive price
★One-person participation also possible
★No tour guide, but include English-Speaking tour conductor
★No food
★Small gift for every participant
★Depart every TUESDAY, THURSDAY and FRIDAY
Meeting Points (Pick One)
Meeting Point 1: Tokyo VIP LOUNGE
Meeting Time: 7:30-7:45
Bus Departure: 7:50
Address: Yaesu 1-5-9 Yaesu Chuo-ku Tokyo (Amerex Building 2F)
Stop 1 (October) Mt. Fuji 5th Station

10:30 (50min.)
Sightseeing at 5th Station
The 5th Station is considerably the most "entrance" like part of magnificent Mount Fuji itself. People either come here to see the peak up close, or to begin their trek up Mount Fuji. Given the 50 minutes time frame of this tour, we recommend taking a breath of fresh air, taking selfies and panorama photos of close-up Mount Fuji, and grab some souvenir from the local shops. In summer, 5th station will be filled with people who wanted to challenge themselves by hiking to the peak of Mount Fuji. It's the recommended time for people who are not climbing (only visiting 5th station) too because of clear weather and ease of transportation. However, during the peak of summer, Mount Fuji lacks its iconic white snow-cap. The snow will be visible again around October.


Stop 1 (November onward) Kitaguchi Hongu Fuji Sengen Shrine

10:30 (40min.)
Kitaguchi Hongu Fuji Sengen Shrine
The word Sengen refers to animistic worshipping of volcano. Beside Kitaguchi Hongu, there are actually many Sengen branch shrines around Mt.Fuji area. Fuji Pilgrimage gained popularity in the Edo era, but the history of this shrine itself is much longer. Many powerful warlords throughout Japanese history favored this shrine, including Takeda Shingen, one of the most famous military leaders of the Warring States period.

Stop 2 Kawaguchiko Lake

12:00 (60 min.)
Sightseeing at Kawaguchiko Lake
Kawaguchiko Lake is surrounded by the appealing small town, tourist attractions, and many hot-spring resorts. It's also where the best view of Fuji-over-water can be seen. Free times of 60 minutes is available for participants to observe, take selfies, and shoot panoramic photos. The lake itself is quite scenic too, featuring both Cherry Blossom in spring and autumn colors in fall.
Stop 3 Oshino Hakkai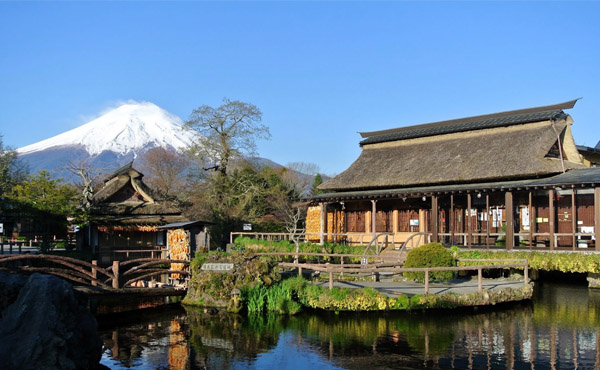 13:25 (50 min.)
The Zen sightseeing spot of Oshino Hakkai
The Eight Seas of Oshino is a group of eight ponds that is very accessible from Kawaguchiko. The clear water in the eight ponds flow down from Mount Fuji itself. Visitors are welcome to try drinking fresh springwater from the sauce, too. The spot itself has been developed into a popular tourist attraction, with a lot of shops, restaurants and other smaller attractions. The rice crackers is pretty famous.
Overall, it's a very crowded yet comfy tourist spot that is also a must for people who want to take a look at Mount Fuji from different angle.

Stop 4 Gotemba Premium Outlets
15:05 (90 min.)
Shopping at Gotemba Premium Outlets
Arguably the must-visit of all outlet malls, Gotemba Premium Outlets features over 200 stores and many restaurants. Filled to the brim with many luxury shops, brand name products both Japanese and International, food and beverage, electronics, clothes and everything you can find in a very large mall, plus unbeatable view of Mount Fuji. It's a convenient place for foreigners to shop, with full support of international credit cards, ATM that foreigners can withdraw, and other impressive shopping supports.
Ginza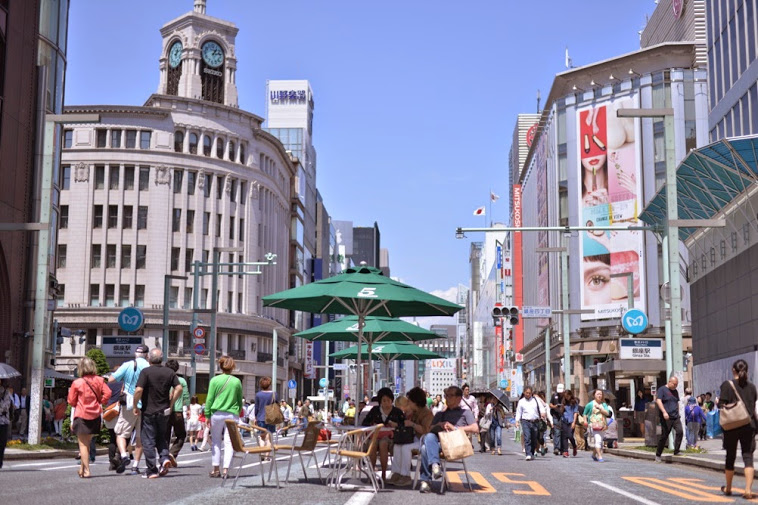 18:45
Arrive at Ginza
Getting off at Ginza.
The tour concludes here, but you can continue exploring Ginza on your own!
Phone Contact
Japanese: Miyazawa
English: Ratchawut
Operational 10:00-17:00 Japanese Weekday
049-253-7765 (ask for English if needed)
080-4290-4498(Ratchawut: English, Japanese, Thai)